writing checks that bounce...
"You guys in the business are punch drunk on projects, taking on new work that doesn't have a prayer of succeeding. Why? Because you have no idea what capacity you actually have. You're like the guy who is always writing checks that bounce, because you don't know how much money you have and never bother opening your mail."
"50% of what we sell didn't exist 5 years ago. 50% of what we'll sell in five..."
– (via p2pbydesign) This is a very good case for innovation.
10 Small Business Lessons From Zappos →
Steve Jobs on Recruiting →
ideasandform: When you put two great people together, the result is far great than 1+1=2.  morganmissen: Excerpts from the book In the Company of Giants: Candid Conversations with the Visionaries of the Digital World, 1997, published in BusinessWeek in 1998. What talent do you think you consistently brought to Apple and bring to NeXT and Pixar? I think that I've consistently figured out...
"…Good-to-great leaders understand three simple truths. First, if you begin..."
– Good to great - Jim Collins
What Facebook's Worth →
10 Steps To Turn Your Passion Into Your Business |... →
Why you Larry disappoint me again ?
From this post in Oracle.com, March 3rd, 2006, I read: "Like most of our customers, you probably already have a corporate identity management system in place.  And, you've probably not been enjoying the experience of redundantly administering the same user in your corporate identity management system as well as the E-Business Suite." Yes Larry !!!, it's true. How do...
"Motivation When I'm interviewing candidates for a job, I use a different..."
– http://monthly.makingitclear.com/2012/01/newsletter201201b/
"It's what comes next that is so much more interesting - the point between taking..."
– Andy Weissman Between Thought and Expression Lies A Lifetime (via fred-wilson)
"A failure is a project that doesn't work, an initiative that teaches you..."
– Seth's Blog: The difference between a failure and a mistake
2 tags
What does Folding a Suit have to do with IT ?
The secret of packing a suit coat is not to avoid wrinkles, as you might think. Instead, the secret is to make sure the wrinkles end up in places where wrinkles won't be noticed. Why does this relate to IT? Because it's a lesson in perfectionism and prioritization. We all want our systems to be perfect, but we know that we don't have the time or the budget to make that possible. So the secret of...
"Yes, in some jobs, achievement is the absence of failure. But if you want to be..."
– http://blog.makingitclear.com/2006/09/12/achievement/
"Being the richest man in the cemetery doesn´t matter to me. Going to bed at..."
2 tags
betashop: 57 Things I've Learned Founding 3 Tech... →
betashop: I've been founding and helping run technology companies since 1999. My latest company is fabulis.com. Here are 57 lessons I've learned along the way. I could have listed 100+ but I didn't want to bore you. 1. Build something you are personally passionate about. You are your best focus group.
The rules
Linda Rottenberg, of Endeavor, shared a relevant story that had been passed on to her by one of her advisors, about two students fighter pilots who got together to share what they had learned from their respective instructors. The first pilot said, "I was given a thousand rules for flying my plane." The second pilot said, "I was only given three rules." The first pilot...
Watch
Frans Johansson: The Secret Truth About Executing Great Ideas
"By focusing on finding solutions to significant challenges with missionary-like..."
– What I Wish I Knew When I Was 20: A Crash Course on Making Your Place in the World - Tina Seeling
3 tags
Watch
If you are involved in making presentations, you should use iStockphoto.com. This site has amazing pictures that you can include in your slides to improve the quality and the message that you want to transmit to the audience. Now is easier to use, searching and browse iStockphoto.com if you are a Powerpoint 2007 user with this plug-in that you can add to your Powerpoint software. Creating...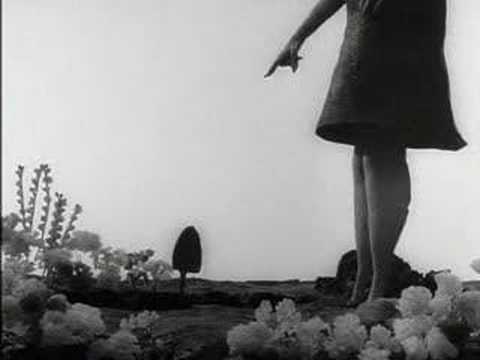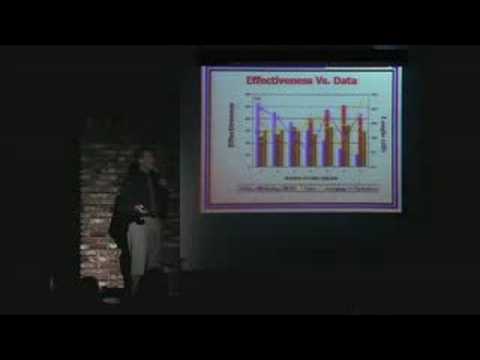 "Here's the myth: The novice stage is useful. Go, give a speech. Go, start..."
– The myth of preparation by Seth
Why the hell would like another blog?
I started my first blog two years ago, it was an attempt to periodically write about subjects that I really enjoy like management, leadership, technology and enterprise 2.0. In the same time I started my MBA program, so, was a perfect place to write lots of thoughts about new discoveries and new subjects that I was learning in those time. Although it continue being my main blog, where I...
"After software, the most important tool to a hacker is probably his office. Big..."
– Paul Graham, Great Hackers